Cardamom cookies should be on the bucket list of almost every cookie lover. Never mind if you haven't heard of it before. We have some details to start with. And of course, amazing cardamom cookie recipes to share with you.
Have you ever had cardamom to spice up your foods? I bet you have had it on your meals at least once if you have ever traveled a country in the Indian subcontinent. Cardamom is most popular throughout tropical Asia despite the fact its name comes from the Latin word 'cardamōmum". 
These precious spices can be found for several remedies in ancient ayurvedic. So, No wonder this is widely used among that area of this earth where the Ayurveda is most popular. 
Green cardamom pods are the most popular comparing to white and black cardamom. It's mainly because the green cardamom has a strong unique taste along with an intensely aromatic fragrance while the black one is smoky. The story goes on. 
Do you love to try out some cookies made with those fragrance-rich small spice seeds? I know you are craving it right now. So let's see few methods of how we can make cardamom cookies. 
Lemon pistachio cardamom cookies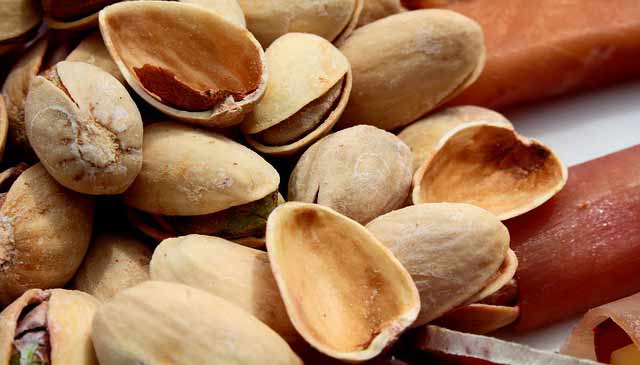 Who doesn't love the scent coming from the citrus? It will be fantastic to have lemon-influenced buttery cardamom cookie dipped on your tea in the evening. And it surely will double the fragrance you get when we combine lemon and cardamom cause both are rich in aroma. Pistachio on that cookies will make it into another level of taste.
The recipe is not too much. But make sure you have the best ingredients with you. You will be able to purchase real green cardamom pods on our store by clicking here. And you may already have your favorite grocery store that is selling the best pistachio as same as our cardamom pods.
If you purchase pre-shelled pistachio, it will save your time and fingers too! Peeling off pistachios isn't always fun right.
Ingredients :
Butter (250g)
2 cups of all-purpose flour
Salt (1/2 tsp)
Powdered Sugar (3/4 Cup)
Ground Cardamom (1 tsp)
Half a cup of pistachios
Lemon Zest (Half a lemon)
Instructions:
Make a dough by adding flour, sugar, salt, lemon zest, cardamom, and butter. Put them on a food processor and pulse to make it a dough.
Then the pistachios in. And pulse again to make it a great combination.
Roll the dough into a 2.5inch diameter and wrap it with a plastic wrapper.
To make sure the cardamon and lemon zest it well induced, Put the rolled dough into the refrigerator for at least 30 minutes.
When you are ready to cock, slice the dough into cookies and line them on a baking tray with baking paper on the bottom.
Put the cookie tray into a preheated oven on a 190-celsius in temperature.
Bake the cookies for 10-12 minutes until they turn golden brown.
Pro Tip: You can cut the dough into 24 cookies if you have put the ingredient in the same measurement as we have mentioned.
Soft & Chewy Cardamon Cookies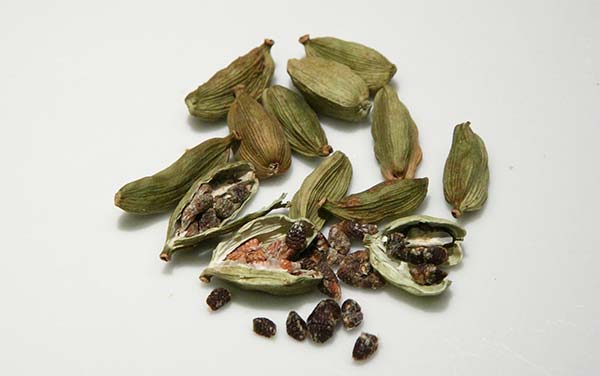 This will be a little spicy though. We already know the cardamom is exactly one of the tastiest spice. So what's wrong if it comes into a cookie with a spicy taste?
We will use cornstarch to make this cookie  to give the softness we are looking for. This dairy-free cookie will give you the taste of sugar and spice at the same time.
In this recipe, it will be going to be 2 doughs. One goes with wet ingredients while the other one goes with dry. So let's see how it happens.
Ingredients :
all-purpose flour (3/4 cup)
whole wheat flour (half a cup)
cornstarch (1 1/2 tsp)
Baking soda (1 tsp)
Salt (1/4 tsp)
Ground cardamom (4/1 tsp)
Sugar (Half a cup)
Coconut sugar (1/4 cup)
Melted coconut oil (cooled slightly)
1 egg
Vanilla (1 tsp)
Instructions:
Mix flour, cornstarch, baking soda salt, and cardamom in a bowl.
Take another bowl and whisk the sugar, coconut oil, egg, and vanilla for about 30 seconds.
Now put the flour mixture into the second bowl of mixture in 2 batches.
Mix them until they are getting mixed into one.
Now chill the final mixture in a refrigerator for about 1 hour.
Preheat oven to 180 celsius
For the rolling of cookies make a sugar mix by adding a pinch of ground cardamom into half a cup of sugar.
Get that dough out from the refrigerator and make small balls out of it.
Now roll those balls into cookie size on the sugar mix we made earlier.
Bake for about 10 minutes.
Pro Tip: Put some ground cinnamon into the sugar mixture for more taste. If you wanna buy real Ceylon cinnamon sticks, Click here to visit our store
Cardamom cookies with chocolate chips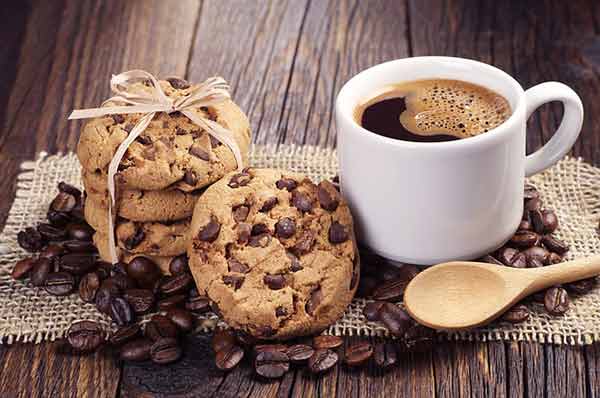 Chocolate chip cookies among everyone's favorites. We know that it has a vast variety of blends. I would say the coconut and chocolate chip cookies are my kind of cookie. I imagine how tastefully it was when I had it for the last time looking into the sunset at my favorite beachside restaurant.
But today we are talking about cardamom. There is no point in explaining how chocolate tastes since we all love it. But can you imaging how it would be when you mix the cardamom with it? The creamy melting flavor of chocolate can influence the aroma of cardamom very slightly to give a refreshing taste to your mouth.
This cardamom chocolate cookie recipe will become one of your ever-loving cookie recipes to try out whenever you are having a tea.
You may already know how the chocolate chip cookies should be baked. But I'll be more detailed to make this easier for everyone.
Ingredients :
All-purpose

flour (2 1/4 cup)

Butter (1 cup)
Brown Sugar (3/4 cup)
White Sugar (1/4 cup)
2 eggs
Chocolate chips (2 cups)
Salt
Vanilla (1 tsp)
Baking Soda (1 tsp)
Ground Cardamom (1 tsp)
Instructions:
Get half of the butter into a bowl and mixed them both of the sugar with it
Put the other half of butter into a pan and heat it on low flame until getting into light brown
Remove the melted butter pan from heat and leave it for about 5 minutes to chill
Now beet the first bowl of butter with sugar until its getting soft
Add the melted golden brown butter into it
Now put the eggs and vanilla into the mixture. Whisk well.
Then add the flour, baking soda, and cardamom
After mixing, Add the chocolate chips into the mixture
Finish it by balling and flattering into a cookie shape
Sprinkle it with a little salt.
Bake on a preheated oven at a temperature of 180 celsius for 6-8 minutes.
You may wonder to know if we need more kinds of chocolate chip cookies while there is plenty of it. But you will surely thank me later for sharing this idea. Cardamom is the game-changer here.
Cardamom Cookies conclusion
This little spice is a real dress-up for any kind of meal you prepare. People often using cardamom with sweets to balance the taste of it. You can try more sweets and dishes as well if you want to see how far it can go with your meal.
The buttery taste of cookies is what makes us love them. If you take one of those cookies with your evening tea or coffee, it will become a habit for last a lifetime.
So we shared few cardamom cookie recipes to try out at your home. You may have more ideas that would go better with cardamom. We appreciate them sharing in the comment section.